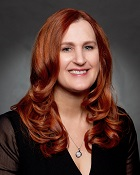 This year, resolve to make mental well-being a priority
Happy New Year, brothers and sisters. The calendar page has turned, and hopefully you are ready to start or continue with a healthy lifestyle. Have you made your resolutions? Maybe your goal is to quit smoking, lose weight or exercise every day. Although these are positive steps, do not short-change mental health when setting your goals.
Mental and emotional well-being is essential to our overall health. Positive mental health allows you to realize your full potential, cope with the stresses of life, work productively and make meaningful contributions to your community. Optum®, our provider of behavioral health care and substance use services, is a recognized leader in the field. With Optum, members have access to more than 167,000 in-network clinicians and 3,000 in-network facili- ties in more than 5,300 locations nationwide. These in-network providers are easy to locate 24 hours a day, seven days a week, by using our online provider locator or by calling Optum toll-free at 877-468-1016.
Taking advantage of these services can assist you in managing a wide range of mental health and substance use conditions, such as:
Abuse and domestic violence
Depression
Phobias
Addictions
Eating disorders
Alzheimer's and dementia
Obesity
Schizophrenia
Anxiety
Obsessions and compulsions
Autism
Personality disorders
Traumatic brain injury
Bipolar disorder
When you choose an in-network provider, you will re- ceive the best benefit. However, you do have the option of choosing an out-of-network provider as well.
Live and Work Well website
Optum offers extensive member resources at liveandworkwell.com. Members have confidential access to information and tools developed by doctors, clinicians and other experts.
The liveandworkwell.com portal focuses on mind-body integration. The portal provides member access to care and benefit self-management tools, prevention programs, educational materials, videos and more. This link allows members to find answers to day-to-day challenges on their own terms and based on their own schedules. The website's wealth of resources and information on health and wellness assists members in managing chronic diseases, in finding ways to alleviate stress and in taking charge of their overall health and well-being.
The following is a partial list of the many features available on liveandworkwell.com that provide personalized service when members need help:
Provider search tool—This enables members to search for network clinicians, facilities and Telemental Health providers by demographic area, specialty, gender, language, ethnicity and performance rating.
Wellness Recovery Action Plan (WRAP) app—This helps members to identify mental health triggers, to create a wellness toolbox and to devise a plan in case symptoms escalate.
Claims and coverage—This self-service area allows members to manage claims and benefits privately online 24/7.
Treatment cost estimator—This helps members compare specific services by Current Procedural Terminology (CPT) code from in-network providers based on cost as well as quality and efficiency measures.
Vast health and wellness multimedia library—This online wellness library features thousands of reliably sourced articles, videos and texting programs related to behavioral health, lifestyle and well- being. The library has topical centers within these three educational areas: Personal Life, Mind & Body and Crisis Support.
Telemental Health
The Plan offers outpatient Telemental Health services through Optum. Telemental Health provides convenient access to virtual visits for mental health assessments and mental health treatment from the convenience of your home or office. Providers include psychiatrists, psychologists and social workers. When services are provided by an in-network provider, members pay a $20 copayment. To locate an in-network Telemental Health provider, call Optum at 877-468-1016 or visit liveandworkwell.com. Some providers even allow you to schedule appointments right from the website.