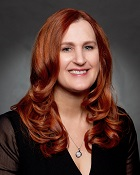 Open Season is around the corner
This year's Open Season is from Nov. 12 through Dec. 10. It is my hope that every letter carrier, active or retired, who is not currently in the Health Benefit Plan (HBP) takes the time to review our Open Season material. As letter carriers, you trust NALC with your job, so why would you trust someone else with your health care? I think you will be surprised by both the benefits and the quality of service the Plan offers. If you have questions about the Plan, you can always speak with one of our customer service representatives at 888-636-NALC (6252).
Card replacement
During the month of October, the Plan will send replacement HBP identification cards to all its members. These membership/identification cards should replace any HBP identification card previously sent.
Keep in mind, your identification card is the key to receiving medical services when needed. The reverse side of the card contains all the information necessary for filing a claim. Non-Medicare medical claims should be submitted to Cigna, Electronic Payor ID# 62308, or mailed to P.O. Box 188804, Chattanooga, TN 37422-8004. Medicare claims should be submitted directly to the Plan through the Medicare Crossover Program.
If you need to pre-certify a hospital confinement, locate a participating provider, find an NALC CareSelect pharmacy or speak to one of our Plan representatives, the following telephone numbers can be found on the back of the card:
HBP customer service—888-636-NALC (6252)
Cigna provider locator/precertification—877-220-NALC (6252) (pre-certify hospital admissions, outpatient high-tech radiology and spinal surgeries)
CVS/Caremark pharmacy locator or prescription questions—800-933-NALC (6252)
Mental health and substance abuse claim service—877-468-1016
Always make sure to protect your identification card and number with the same level of security awareness you use with your Social Security number and credit cards. Upon re- ceiving a new card, we recommend that you shred or cut up the old one before disposing of it. If you lose your card or it is stolen, notify the Plan immediately at 888-636-NALC (6252). If you need additional cards, please call the Plan at 888-636-NALC (6252).
Your Health First®
If you have a chronic health condition, there may be times when you need some extra help. The HBP continues to offer Cigna's Your Health First® program to help you get healthy and live well. Your Health First is a coaching program, available over the phone or online, at no extra cost to members. You can connect with a health advocate trained as a nurse, health educator or behavioral health special- ist. You can also access 24/7 online support, including articles and podcasts on hundreds of health topics to better understand your condition and make informed treatment decisions. Your Health First includes coaching on health, wellness and lifestyle management as well as treatment decision support.
Through a clinical identification process, individuals are identified who have a chronic condition such as:
Asthma
Coronary artery disease
Type 1 and Type 2 diabetes
Chronic Obstructive Pulmonary Disease (COPD)
Behavioral concerns: depression, anxiety, bipolar disorder
Heart disease
Congestive heart failure
Osteoarthritis
Low back pain
Metabolic syndrome
When you connect with a health advocate, you can expect the following:
Confidentiality—Coaches are required to comply with privacy laws
Tools and assessments—Learn more about your health risks and steps to improve your health
Information—Coaches to answer questions and provide guidance on ways to better manage your condition
Set goals—Coaches to help you set up and achieve health goals
Referrals—Support to help you navigate all your health needs
High Option members can learn more about Your Health First by calling 877-220-6252; CDHP or Value Option members can learn more by calling 855-511-1893.
Note: All Cigna products and services are provided exclusively by or through operating subsidiaries of Cigna Corp., including Cigna Health and Life Insurance Co. or its affiliates. The Cigna name and other Cigna marks are owned by Cigna Intellectual Property, Inc. As to Cigna content/ properties, ©2018 Cigna. All rights reserved.
This is only a summary of some of the features of the NALC Health Benefit Plan. Detailed information on the benefits for the NALC Health Benefit Plan can be found in the official 2018 brochure (RI 71-009). All benefits are subject to the definitions, limitations and exclusions set forth in the official brochure.