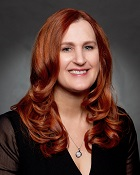 Who is your health benefit rep?
Over the last few months, we have been focusing on updating our system with current health benefit representative (HBR) information. To complete this task, we have been reaching out through our HBR newsletter requesting that branch updates be sent to the Health Benefit Plan. This mailing or newsletter is sent to all elected or appointed health benefit representatives (HBR) currently documented in our system.
Unfortunately, through this process we have found that we do not have an HBR listed for the majority of branches. As director of the Plan, it is my goal to make sure that every branch has an HBR and that the Plan's HBRs are receiving any and all tools they may need to assist as advocates for our members. I hope that by extending this message to a broader audience, we can obtain a larger HBR list. In doing so, we must consider certain items in the NALC Constitution.
NALC Constitution, Article 4, Sec. 1:
The officers of the branch shall include a Health Benefits Representative.
Sec. 2
All officers shall be elected for a term of one, two or three years.
Sec. 3
With the exception of the office of President, Branches may consolidate the offices of the Branch. However, if there are less than ten (10) active members, the office of the President may be combined with other offices.
Also, the person elected or appointed to office as the HBR must be a member of the NALC Health Benefit Plan. Per the Constitution of The National Association of Letter Carriers Health Benefit Plan, Article 4. Sec. 3:
No one shall hold any office in the National Health Benefit Plan of the National Association of Letter Carriers at any level, National, State Association, Regional, District, or Branch level, who is not a participating member of the National Association of Letter Carriers Health Benefit Plan.
Branch officers wanting to know if their HBR is registered at the Plan can simply contact us and we will check our records. To update your branch HBR information, go to our website at nalchbp.org, click on High Option>Members Resources>HBR Reports, and pull up the August 2019 newsletter. The "Who is Your HBR?" form is located on page 5 of this report.
2019 Health Benefit Plan Seminar
We are excited to announce that the 34th National health Benefit Seminar will be held at the Tropicana in Las Vegas, NV. The dates of the seminar are Oct. 20-23.
Here at the Plan, preparations are well underway, and our staff is working hard to make sure your experience will be packed with information that will help you when you return to your branch.
If you are a registered HBR, you will receive a discounted registration fee of $150. For all other branch representatives, the registration fee is $200. Please verify that the Plan has the correct HBR listed before sending in your registration form. This helps our staff when processing each form.
The NALC Health Benefit Plan room rate at the Tropicana is $129 plus tax, per room, per night for the Club Deluxe room. Reservations for the Tropicana can be made by calling 800-634-4000 and mentioning the NALC Health Benefit Plan Seminar 2019. Please be aware that the rate guarantee cutoff for room reservations is Sept. 24.
For more information, please to our website at nalchbp.org, click on High Option>Member Resources>HBR Reports, and pull up the June 2019 report. A registration form and detailed information can be found for your convenience.
---------------------------------------------------------------------------------------------------------------------------------------------------------------------------------------------------------------------------------------------------------------------
Note: The information located in this article is only a summary of some of the NALC Health Benefit Plan benefits. Detailed information can be found in the NALC Health Benefit Plan's official 2019 brochure (RI 71-009). All benefits are subject to the definitions, limitations, and exclusions set forth in the official brochure.